Our Mission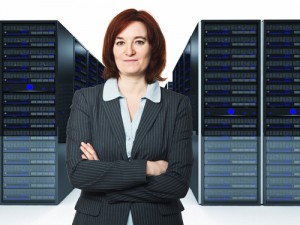 Maximizing your profits through use of technology is one of our primary missions with every customer.  Our design consultants are experienced with PBXs, IP PBXs, Hosted Services, Data, Networks, Bandwidth and Co-Location Sites.  This in-depth experience helps them design, configure and implement telecom and data facilities to help your company utilize technology to optimize employee efficiency and lower overall expenditures.
Network 1 Services Delivers
Every business constantly hears from salespeople that they will maximize profits through technology.  Network 1 Services really does maximize profits but in a very different way – We find the areas where your company is already spending money each month and show you how to do it better at a lower monthly cost with no Capital Expenditure.  Telecom and Data services are two of the rare areas in your company where costs continue to decrease while capabilities increase.  Most companies review their services every two to three years when their contracts come up for renewal.  Unfortunately many companies are unaware their contracts have automatic renewal clauses that may lock their company into an additional two or three years.

Network 1 Services represents all of the major carriers including AT&T, Verizon, Sprint and CenturyLink.  We configure wholesale voice and data services with each of these carriers plus an additional 38 specialty carriers that can guarantee your company the best blend of services and Fortune 100 pricing.  We have an advantage over the carriers we represent because we are able to design and blend all of these carriers in a single proposal for your company.
Our back office networks are directly connected to our carriers systems to instantly design and quote every option available at your business locations.  We are a high volume, wholesale provider of services and that earn the deepest discounts available in the market.  We pass those savings directly to your company along with qualified, expert implementation.
Throughout this site, you will find detailed information and examples to help your company make an educated decision on your telecom and data services.  We invite you to take your time and learn many infrequently known facts about the services available in your area.  Question – we are here and able to interact with your company real time to help with your decision.
SOME OF OUR PARTNERS INCLUDE: